*Starts from only $299− one-time payment, no further fees
Let us Create a
Perfect
Dropshipping
Store*
– save your time and efforts
– manager takes care of everything
– you need no special experience
– best pricing and lifelong support
– help to choose a profitable niche
1
You place your order for a ready custom store
2
You personal manager will contact you to discuss details
3
Our team will work tirelessly to create a premium dropshipping store for you
4
Your get a turnkey business ready to bring you profit
What you get just for
299$


one-time payment
All our packages (Base, Advanced, Pro)
include this awesome things
Niche research
We select a trendy, high-demand niche for you after analyzing it for stable long-term positions and a great potential in future.
Domain name (.com)
We find and buy for you an attractive, search engine friendly domain name – relevant to your business and easy to remember.
Custom design
We create a unique and clean design for your website including a custom logo, header images, icons, favicon, banners, etc.
Mobile devices ready
Your website will have a perfect responsive design fitting the screen size of any device, whether desktop or mobile.
Ali2Woo plugin
The plugin allows searching, importing and updating products on your site directly from AliExpress quickly and easily.
Google Analytics integration
You get GA stats integrated – to keep you informed about the website's traffic, its sources, visitors' behavior, conversions, etc.
Up to 12% AliExpress cashback
Get up to 12% cashback for your every purchase on AliExpress.
Payment gateways
WooCommerce Plugin supports the most popular payment processors like PayPal, 2Checkout, Stripe, PayU.
Business email address
A proper business email address should include your business' domain name (i.e., @yourcompany.com).
Cloudflare setup
Cloudflare optimizes the delivery of website resources for your visitors.
Personal manager
Your manager will guide you through every step of your custom store creation.
Install SSL certificate
SSL certificate can secure/encrypt sensitive communications between your site and your customers.
If you need More,

We have More
Base

$299

one-time
payment

Advanced

$499

one-time
payment

Pro

$899

one-time
payment

50
100
200
10-13
13-18
18-22
Facebook
FB, Twitter,
Instagram
FB, Twitter,
Instagram, YouTube
Meta data, Google indexing,
Social bookmarking
Meta data, Google indexing,
Social bookmarking
Meta data, Google indexing,
Social bookmarking, Home page
SEO article
Want to start your store but still have questions?
Our experts will answer all them!
Choose a theme for Your Store
Check out some live examples of themes
you can choose for your dropshipping store
Here's what our customers say: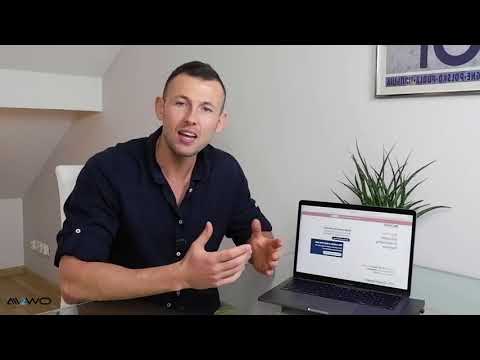 Chris

Hi guys, My names Chris and you could say that I'm a little bit of a drop shipping nerd. I've been using drop shipping to fund lifestyle...
Sam

Hey guys! I switched to Ali2Woo dropshipping plugin when my business almost crashed because I used a dropshipping tool that couldn't synchronize...
Ciprian

Hello, I'm Ciprian and I'm from Romania. I launched a dropshipping store and chose the sport products as my niche...
Nikki

Hi there! I'm Nikki and I am from the UK. I started my dropshipping business for smart fitness wearables about 3 months ago using the Ali2Woo plugin...
This is why 200 000 clients Trust Us!

Some reviews from Codecanyon, marketplace
where we sell the Ali2Woo plugin

Best Aliexpress plugin!! Super easy to use and makes finding, adding and selling products extremely easy!! Highly recommend!!!
I love your work and the deep attention to detail, I've been shocked when i preset the fulfil button on the woo-commerce orders. it did every ting i had just to press place order.. oh my god…
buy the way,I've bought another plugin today, WooCommerce Variation Swatches Images
every thing is exceptionally well done.
Like this dropshipping plugin and its support :))
We've been using the plugin for about a year now and it is working perfectly.
Some questions you might have
What's the difference between Ali2Woo plugin and custom store?
When you buy Ali2Woo plugin for $42, you buy a piece of software. You will need to install it on your website and create a dropshipping store with its help by yourself.
When you order a custom store for $299+, you get a fully functioning dropshipping website created by our team.
As soon as the store is handed over to you, you can start promoting it right away!
What are my monthly fees?
You only need to make a one-time payment to buy your custom store package!
What's the difference between custom store packages?
The packages differ by the number of pre-imported products (you can always import more if you want to!) and the range of marketing features that will help you promote your store in the future.
Can I upgrade my package later?
Of course! Just contact your support manager to do it.
What exactly will I get?
You will get an individually created, fully functioning online store that is completely ready for operation. Together with it, you will also enjoy detailed guides on your store promotion and management, lifelong licences for Ali2Woo plugin and the add-ons included in the package, and free lifelong tech support.
Will you find and set up payment gateways for me?
Yes, your personal manager will select the most suitable payment gateway for your store! We will set it up as soon as you register within this system with your personal details.
Will my store be profitable?
We will do our best to give you the most efficient tools and the most detailed guides to make the most of your dropshipping business.
How much will I make?
Some of our clients make about $180,000/month! Even though we can't predict your earnings, we give you an instrument with a great profit potential, and it's totally possible to make the most of it.