Ali2Woo Plugin offers you everything you need to start and run your successful dropshipping business TODAY.
*you will be redirected to the Codecanyon
website to finish the purchase
Get the Most Revolutionary
Dropshipping Plugin
for AliExpress Instantly
Ali2Woo Plugin offers you everything you
need to start and run your successful
dropshipping business TODAY.
Cost-effective
only $42 $21
one-time payment
Free Migration
from almost all
dropshipping tools
SPAM Protection
don't use your website
IP for requests
Compatible
work with most of
Woo themes
Automatic Updates
daily-sync all products
with AliExpress
Place orders
in bulk
Do away with the stress of placing orders manually on AliExpress.
Imagine being able to place multiple orders with just a few clicks?
Ali2Woo plugin is designed to place orders swiftly for you.
Speed is the #1 priority for us.
Import AliExpress
Products
Now, you can easily import products from AliExpress
to your store seamlessly.
Ali2Woo Plugin supports ALL currencies and languages
available for loaded products on AliExpress.
Other Features
Plugin have the complete list of features letting you to build your stunning dropshipping store
Import AliExpress Products
Easily import products from AliExpress.com directly to your store
Product Variations
Lets you offer a wide variety of your products – colors, materials, multiple sizes and more.
Product Customization
Edit your product details as you wish: change titles, descriptions, images, videos and anything!
Inventory & Price Auto-Sync
Automatically synchronizes your store with your supplier's inventory and keeps your prices updated.
Pricing Automations
Сreate pricing rules, and price your products in bulk
Filter Products with ePacket
With the feature, ePacket Filter, import only products with the fastest delivery time.
Chrome Extension
Free Chrome extension lets you import products while browsing AliExpress without hassle.
Translate option
Import products and reviews in different AliExpress Language
Aliexpress Affiliate & Dropship
With this plugin, you can sell products as a dropshipper or using AliExpress Affiliate Key
Product Reviews
Engage your customers and encourage sales with the option to import reviews to your site directly from AliExpress
Fulfill and Track Orders Automatically
Have your orders shipped directly to your customers in just a few clicks
Multi-currency pricing
Import AliExpress prices in different currencies
Here's what our customers say: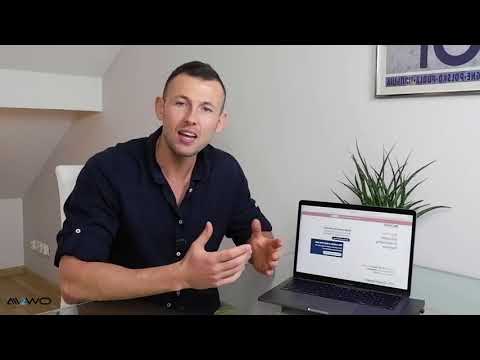 Chris

Hi guys, My names Chris and you could say that I'm a little bit of a drop shipping nerd. I've been using drop shipping to fund lifestyle...
Sam

Hey guys! I switched to Ali2Woo dropshipping plugin when my business almost crashed because I used a dropshipping tool that couldn't synchronize...
Ciprian

Hello, I'm Ciprian and I'm from Romania. I launched a dropshipping store and chose the sport products as my niche...
Nikki

Hi there! I'm Nikki and I am from the UK. I started my dropshipping business for smart fitness wearables about 3 months ago using the Ali2Woo plugin...
This is why 200 000 clients Trust Us!

Some reviews from Codecanyon, marketplace where we sell the Ali2Woo plugin
Best Aliexpress plugin!! Super easy to use and makes finding, adding and selling products extremely easy!! Highly recommend!!!
I love your work and the deep attention to detail, I've been shocked when i preset the fulfil button on the woo-commerce orders. it did every ting i had just to press place order.. oh my god…
buy the way,I've bought another plugin today, WooCommerce Variation Swatches Images
every thing is exceptionally well done.
Like this dropshipping plugin and its support :))
We've been using the plugin for about a year now and it is working perfectly.
Some questions you might have
What's a Dropshipping?
Dropshipping is a business model that works this way – when your customer purchases from your store, you, in turn, place the order with your supplier on AliExpress. You don't have to buy and keep stock. The supplier ships to your buyer and you keep the difference in prices as profit.
What's Ali2Woo?
Ali2Woo is a very fast and powerful dropshipping plugin for WordPress stores. It helps entrepreneurs to automate routine tasks in dropshipping, ranging from importing products to updating prices and inventory, loading product reviews and placing orders on AliExpress. It's a dropshipping plugin that automates virtually everything in dropshipping.
What's the difference between Ali2Woo and other dropshipping tools?
Here's the main difference – other dropshipping solutions require users to use their chrome extension to update imported items. With Ali2Woo Plugin, you get a FREE chrome extension, but synchronization doesn't happen through the extension.
That's why your IP is never used to obtain information from AliExpress, and you can't get a ban. The best part is this – you don't need to keep your machine on for automatic synchronization.
Simply install Ali2Woo, and enjoy the freedom even if your computer is off.
How Much Does Ali2Woo Plugin Cost?
The price is $42 $21 only.
What Exactly Will I get?
You'll get the dropshipping plugin as a zip archive. Install it like any other
WordPress plugin.
The best part is our support. We provide you with support to cater to your questions or any issue you might encounter while using it. Feel free to contact us.
How Much Will I make?
While we can predict your earnings, we can confidently say some of our clients make over $180,000 monthly. With our high-profit-potential tool and enough work input from your end, it's possible to make the most of it.
Get the AliExpress plugin now
and start your dropshipping
business today!
*you will be redirected to the Codecanyon
website to finish the purchase
---
---
Aliexpress Dropshipping Plugin: Why You Need One?
Dropshipping is a business model that doesn't require an office or a warehouse — but it does need proper tools. Namely, reliable software that will make your job profitable in a more convenient way. That's why choosing the right Aliexpress plugin is so important for your WordPress-based store.
Ali2woo Plugin For Aliexpress Dropshipping Business
Before we deep our toes into the advantages of the Ali2Woo Plugin, let's run through the common troubles with WordPress. Once you set up a dropshipping store with a WooCommerce's plugin, you will inevitably discover that its functionality is lacking. Not only that but using it is also can be difficult to operate, especially if you aren't well versed in HTML/CSS or web development in general. Some problems include, but not limited to:
Outdated, overridden structures (template files, themes, etc.) that can slow down your eCommerce store, fill it with glitches and errors, or crash it completely;
WooCommerce plugin updates can be incompatible with your store's theme, causing the same problems (see above.) You'll have to spend time downgrading the updated version;
Email notification errors can lead to missing important messages (invoices, order statuses, account statuses, password resets, etc.);
PHP versions can conflict with WooCommerce plugin, causing numerous errors, including payment system failures;
Server configuration errors (404, 500, 503, etc.).
What's the solution? Adding Ali2Woo Plugin, our WooCommerce plugin for dropshipping on AliExpress. It avoids all the troubles and difficulties listed above. It's a detailed, cost-effective tool that makes your eCommerce business frustration-free. No more hours of manual work and code-tweaking. Basically, everything is automated — all you need to do is install our plugin.
Ali2Woo dropshipping plugin is perfect both for newcomers and experienced users. It has a user-friendly interface that is easy to handle even without prior experience. Customize your shop and products in a heartbeat and fear no glitch!
Migrating your WordPress store to Ali2Woo is a swift process that — if needed — can be guided by our support team for free. After that, our software will be updated automatically with new features; something our developers constantly work on.
With Ali2Woo Plugin and its free Chrome extension for AliExpress, your eCommerce process will be seamless. All you need is to customize your settings once and our automated, auto-sync system will take it from there.
Your store will always be synchronized with your AliExpress suppliers' database, offering your customers the items in stock only. Managing payment processing, shipments, bulk orders, and more are supported by our foolproof system.
Right now, we have a special free version of the plugin Ali2Woo Lite. If you want to create or migrate an online store based on WordPress, AliExpress plugin by Ali2Woo is perfect.
Dropshipping without frustration starts now!